Brisbane Garage Door Specialists
To most, a garage door is just a garage door. To us, a garage door is an essential part of a home. A garage door should provide security, reliability & efficiency. It should open and close when you require it to, except sometimes, it doesn't…. That's where we can help!
At Brisbane Garage Door Specialists we understand there is a better way to do business. We believe our services should offer value, not just a solution. We have always had this as our main focus and our mission is to help our customers achieve it.
Before we attend to any works we focus on understanding why. Why is your garage door or garage door opener not operating properly, what has caused the issue and how can we fix it so it doesn't occur again. No problem is too small, too large, too easy or too complex. We try to simplify the technical so our customers know what has gone wrong, why it has gone wrong and how the issue can be fixed so it doesn't happen again.
Brisbane Garage Door Specialists is a locally based, privately owned, owner operated garage door business. We're not salesmen, we don't seek awards for our work and we don't blend in with the masses. That's what makes us different. Our business has been designed around the needs and requirements of our customers. Our aim isn't to grow to be the largest garage door company in Brisbane, Queensland or Australia, it's to continue to offer quality services while building relationships with our customers and community.
We can't speak for our competitors but we can speak for ourselves. Our approach towards our customers and their property is simple – Complete work to the same high standard that we expect work completed to when we hire tradesman to work at our property.
Our business isn't large and we don't want it to grow that way. Our customers aren't just home owners. We work for other businesses, government organizations, schools, real estate agencies, body corporates, builders, tenants & everyone in between.
We provide our professional services throughout the entire Brisbane region. Our service area extends north to Caboolture, east to the Bayside, south to Ormeau, west to Ipswich and everywhere in between. "Click Here" to view our service area map…
What Makes us Different?
Free quotes.
Owner operated – qualified, licenced, insured & experienced.
No call out fee's – We don't charge you to drive to site.
Price Guarantee – If you find a more affordable quote, we'll beat it.
We aim to complete the entire job in 1 visit, saving you additional charges & time.
We value good communication.
We only supply and install quality products with outstanding warranties.
Affiliated members of AGDA – Australian Garage Door Association.
We promote respect for you, your property and your belongings.
We always leave our work sites clean and tidy upon completion.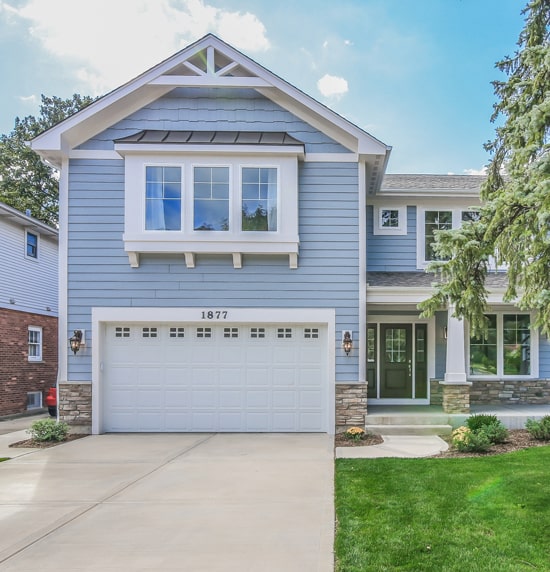 Why should we be your number one choice?

Quality
We complete the job correctly, the first time.
Owner operated.
Honest, good old-fashioned service – The kind you expect from a local business that cares about their customers.
Our products come with outstanding warranties.
Only qualified and experienced technicians will perform work on your property.
Affiliated members of AGDA – Australian Garage Door Association.
We are fully licensed and insured.

Cost
No call out fee's. We don't charge you to drive to site!
Receive a free quote over the phone in a matter of minutes or enquire via our contact forms or email and we'll respond as soon as possible.
Price Guarantee – If our competitors are offering more affordable quotes, we want to know about it. Send us an email with their written quote & we'll beat it!
We aim to complete works in 1 visit saving you additional unnecessary charges & time – Over the past 12 months, 99.7% of our jobs were successfully completed within one site visit.
We only supply and install quality products, ensuring our customers peace of mind – Between 2017 – 2018 only 0.03% of the products we supplied and installed required warranty claims.

Care
Communication is key – Clear communication so everyone understands and is informed.
We actually turn up – We want to work.
We promote respect for you, your property and your belongings.
You won't be left with a mess – We always leave our work sites clean and tidy upon completion.
We use the latest tools and equipment to ensure all work is completed to an exceptional standard.
We stock and carry a broad range of materials & parts.
Our Affiliations
We only affiliate ourselves with quality manufacturers, suppliers and products. To provide the best, we have to work with the best.
The world's largest manufacturer of automatic garage door openers. Their global experience and innovation has resulted in industry leading designs and some of the most reliable and efficient products available.

Contact
Contact us via Phone: 0458 701 040, Email: admin@brisbanegaragedoorspecialists.com.au or via our website enquiry forms.

Questions & Quotes
With some brief information we can normally provide a quote without the need to attend site. Feel free to also ask any questions you may have about our services.

Book An Appointment
We offer a wide range of appointment times to suit your requirements and yes, we actually turn up.

Arrival & Completion
We arrive & complete the works properly in the one visit.

Follow Up
To ensure that your door is appropriately maintained we provide a complimentary email notification to remind you about annual service requirements.

After Sales Support
Have a question? Feel free to call or email us, we're here to help.
Affiliates and Members